Amy Roach (she/her) is a second-year MPP student at the Ford School of Public Policy at the University of Michigan. As a summer consultant for the National Parks Business Plan Internship (BPI), Amy developed an integrated commercial services strategy for Voyageurs National Park and its visitors.
What initially drew you to the BPI?
I heard about the internship through our career center because the staff knew I was interested in environmental policy. When they flagged the BPI for me, my first thought was actually, "This is more business-oriented, and not for me." But then I met with another Ford student who had done the program the previous year and she took me through a mock case. As we were sitting there, walking through the problem and brainstorming what we would do, I realized, "Oh, this isn't just business, this is policy," because you're trying to think through things like, 'What are the different options?' 'How would different people react?' It was in that moment that I knew I had to apply. Yes, there is a business aspect – you're probably going to look at budgets and do some type of financial analysis. But helping your client think through all of the possible solutions to a problem is very much what you do in the policy world.
Do you have any interviewing advice for other policy students who may not be as familiar with the case format?
For policy students who typically don't do any case interviews, it is a very different process. Try not to get caught up in the language that's used around the application, because I think it can be intimidating – it's just an interview. It's a situational interview where you're presented with a scenario and asked to think through a solution. That's all a case interview is. Definitely prepare and do a practice one, but don't let it be a deterrent from applying. 
What are the most valuable skills you gained or honed?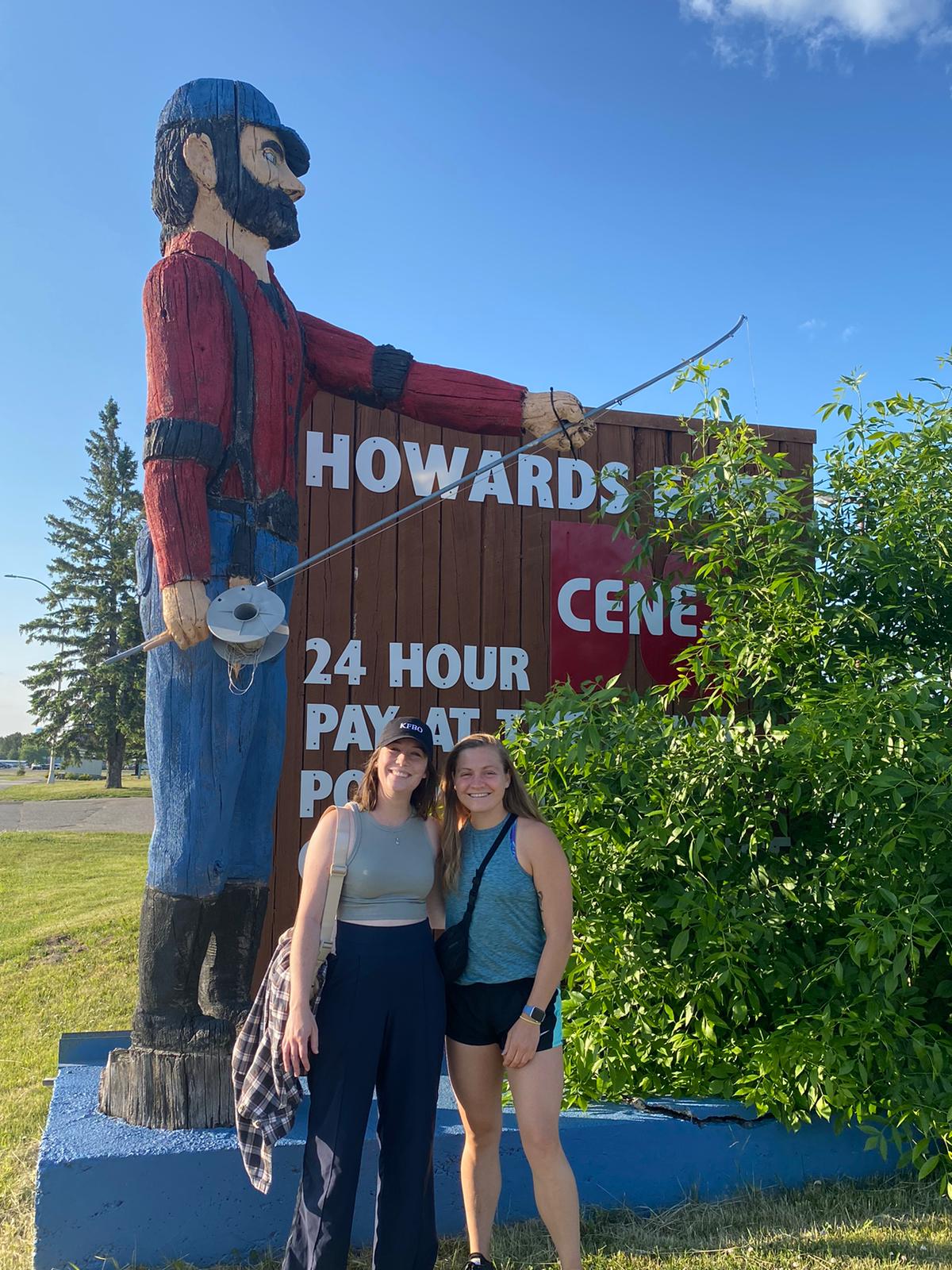 I think one of the big skills was stakeholder management because there were so many different people who were invested in the commercial service strategy we were developing. Everyone had different perspectives on how it would or should play out. Sam (my co-consultant) and I had to account for those different perspectives and make sure we were considering them, but also not be overly influenced by them. So, keeping the bigger picture in mind and balancing the broader framework of the strategy with the park's niche goals was super important. 
Another skill that I was able to develop over the summer, and I'm continuing to use at school is Excel. I didn't have much experience building Excel models prior to the internship, but Sam is amazing at it, so it was nice to have her perspective and be able to learn from her as we worked on the project.
How do you feel about the product you delivered?
I feel good about where we left things. It'll be interesting to see how it evolves as it is implemented, but I know the park is really happy with having that deliverable and I know they're going to use it, which feels great. I think sometimes you can go through an internship and come out on the other side unsure of what you actually accomplished. I truly feel like what we delivered will continue to have an impact. 
How did your internship experience influence your career path? How has the internship set you up for your next career move?
It was really refreshing to spend the summer in a place where everyone really enjoyed what they were doing. I think that is something that's super unique to the National Park Service because it is a very mission-driven organization – everyone loves the national parks, and everyone wants to protect the parks – which really validated my thinking about the National Park Service as where I want to be working in the future. That said, having the opportunity to expand my policy experience also opened me up to considering other Federal agencies if not the NPS. 
What was the most valuable aspect of being a BPI consultant?
As someone who hadn't done consulting, it was immensely valuable to be partnered with someone whose skills really complemented my own and to be equipped with everything I needed to go out and do it. Acknowledging that I could perform at that high level was really validating and grew my confidence. Even though I might not have the same experience as everyone else, the BPI reinforced that I have something to bring to the table as well.
In general, I think it was an amazing experience. All summer, I had to pinch myself to make sure it was real, so I'm really grateful for that. 
What final words of advice or insight would you give to other policy students interested in this experience?
This is a very different policy internship than anything else that you'll see advertised and to me, that was a huge benefit. I think when people think about policy internships, they often think about working for local politicians or Federal Executive Departments and directly influencing the nation's policies. The BPI has a more subtle policy impact, but I think it's just as valuable. Your advocacy won't fall on deaf ears because people are really paying attention to your recommendations. 
If you're looking for a policy internship where you're able to do work that you're passionate about, with people who are passionate about it, and know that your work is going to have an impact, that's what you'll get out of the BPI.
—
Want to learn more about the BPI? Please visit the BPI page.